Homely
DIY Tool rental concept design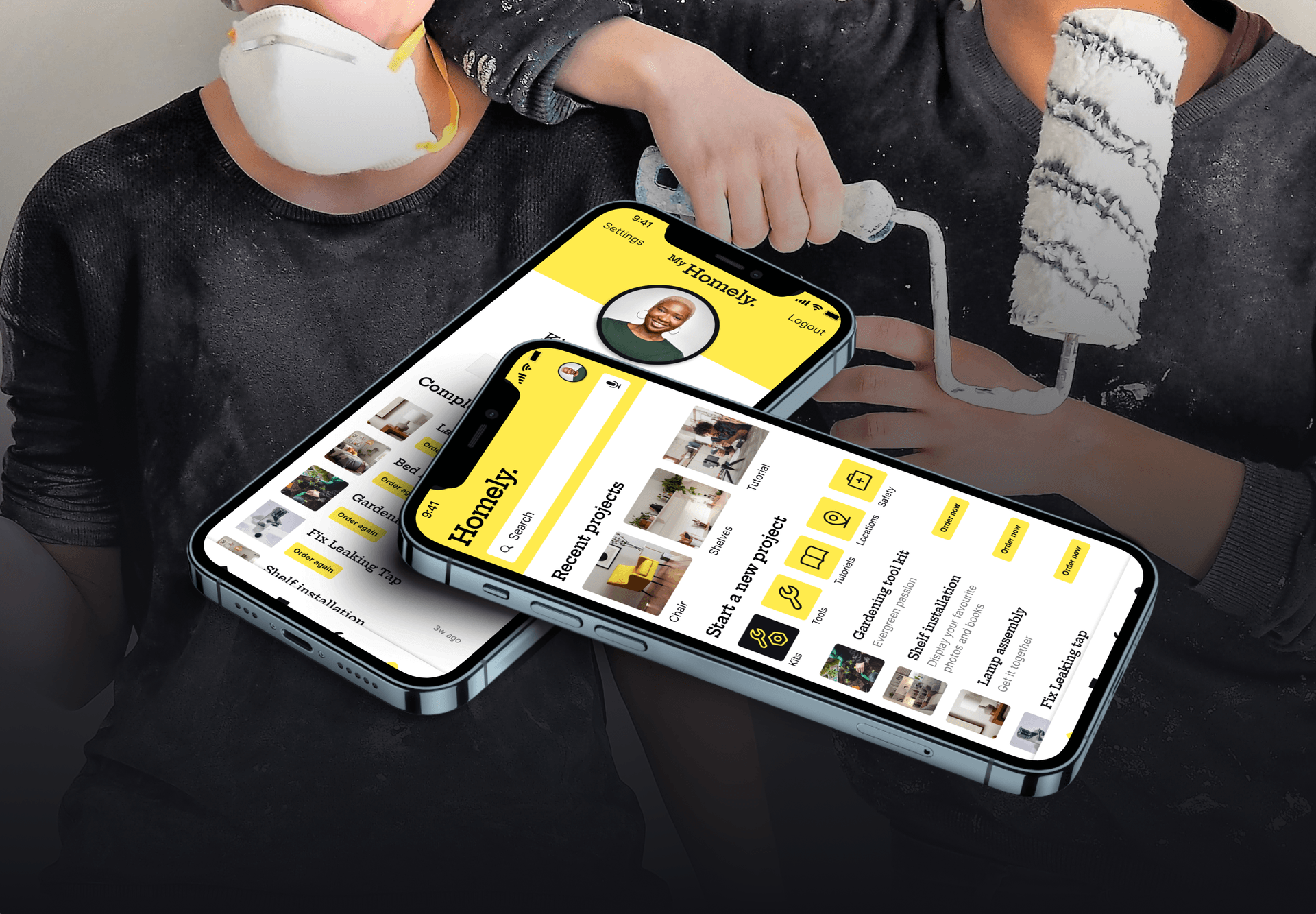 Overview
Homely has a target customer base of amateurs: regular people who sometimes need to access tools for a specific, fairly straightforward DIY task, such as assembling a cabinet, putting up a shelf, or repotting one of your plants.
Brief
The brief
For this customer base, buying the tools outright seems unnecessary. Renting the tools, on the other hand, is cheaper, less wasteful, and saves space in their home. Therefore, the main feature of Homely is the Toolkit Rental option. These pre-composed toolkits include everything the user needs for the task. Toolkits are stored in lockers located around the city and inside big homeware stores.
Skills applied
UX/UI
Concept
Art direction
The solution
An app that provides a dedicated section to search dedicated toolkits resources. A section to see previous accomplished tasks and the opportunity to reorder the same toolkit.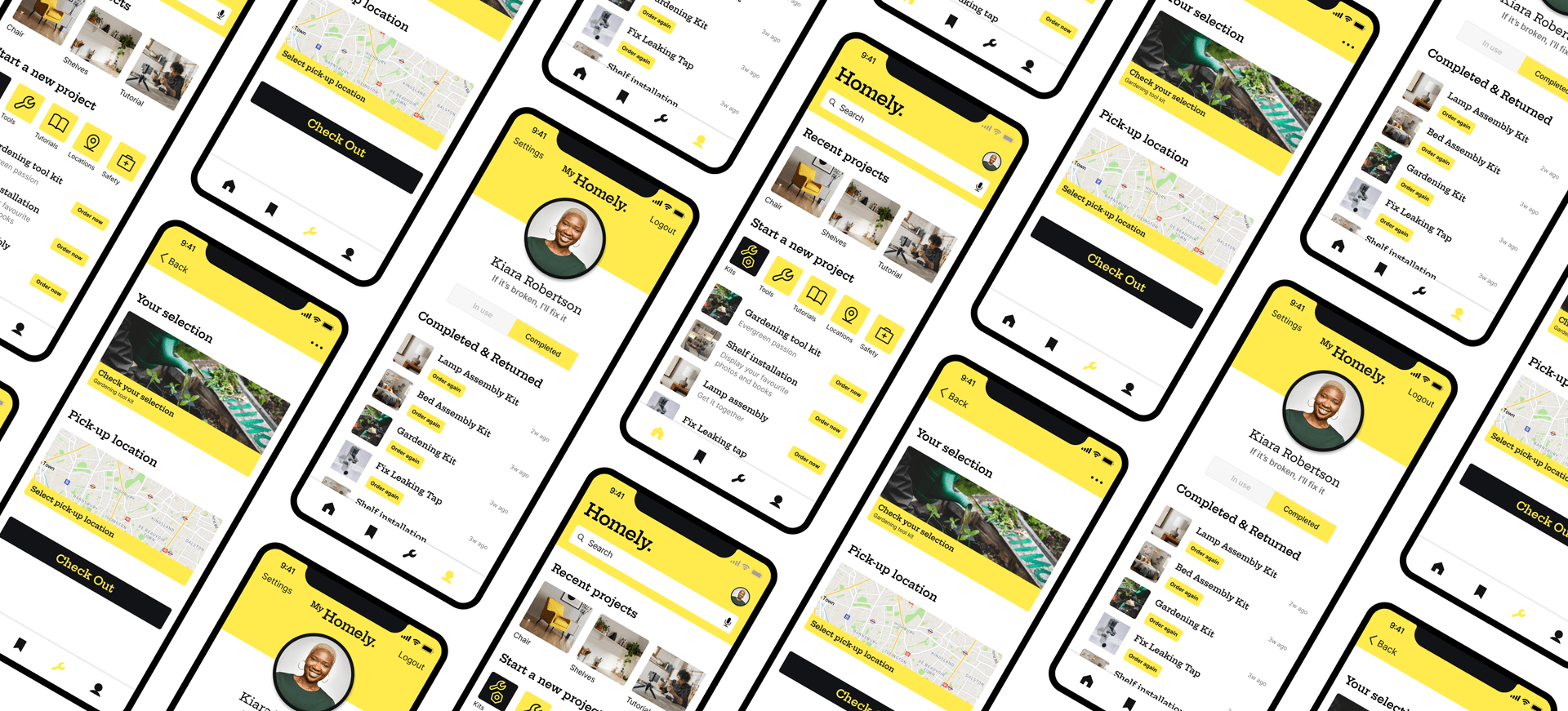 Structure
Toolkit
Rentals
Account
Lockers
Structure
The app's four main sections create a structured and comprehensive framework for users to navigate through the entire problem-solving process. This approach not only assists users in identifying and understanding their problems but also guides them through the exploration, implementation, and evaluation of solutions. This structured organization enhances the user experience and increases the likelihood of successful problem resolution.
☞
Toolkit
The user can search for and rent tools or receive suggestions based on their DIY task
☞
My rentals
This is where the user can manage their rentals past, present, and future, including repeating previous rentals and changing rental return dates.
☞
Account
This is where the user can update their payment methods and notifications.
☞
Lockers
This is where a map shows the user the nearest rental stores and lockers to their location.